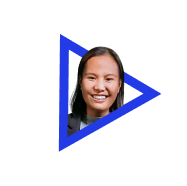 Customer Service Supervisor

Back to list
Genie
I am originally from Zamboanga, Philippines and I love balut and adobo. I took on a career back home, but decided to join Advision Development to boost my career. Supporting users and monitoring the performance of our junior website moderators is my daily bread.
I always like to work with people who are dedicated to their jobs, responsible and willing to learn. It's very important to have a good working relationship, a good communication and good teamwork to reach our goals.
Come and join us and let's build our dreams together!

   4102-0501

   Santa Ana, San José 10901, CR

   info@advisiondevelopment.com

© 2019, Advision Development SA – info@advisiondevelopment.com